If you want to open an online store, you will need ecommerce hosting. It offers companies and individuals with the features and tools that are needed for setting up and running the commercial website.Ecommerce hosting company might offer a shopping cart software, database support, SSL, payment processing services, and more things when they provide their service. You will also get the standard web hosting features such as plugins, security, and webspace.
The best ecommerce web hosting should be easy to use, reliable, and have the capacity to match your budget. We will take you enable you to take a look at the top ecommerce website hosting vendors.
Ecommerce hosting for the best experience – Choosing the best web hosting provider.
If you plan to open an online store or are in the online business already, you know how beneficial eCommerce hosting is. To have a great experience, you need the best web hosting provider. The web hosting provider makes sure that your business has an online presence by using the tools and technologies that it has.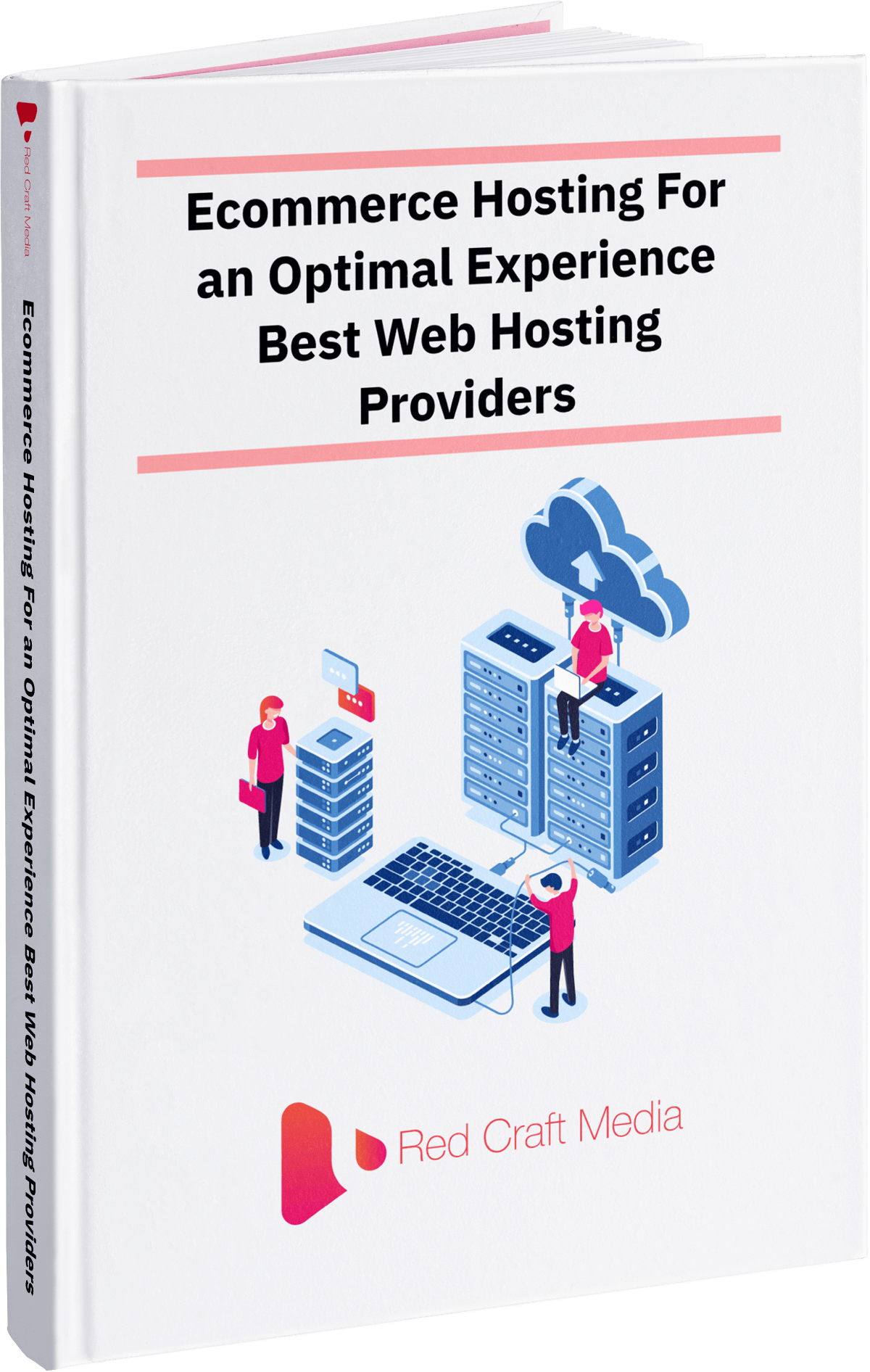 As the competition is tough and there are several web hosting provider in the market nowadays. So selecting the best one that will offer a remarkable experience is not easy for businesses. In this guide, you will get to see how to choose the best web hosting provider for yourself.
Having an optimal experience with your web hosting provider is essential. With this simple, guide you can select the best web hosting provider to have a great ecommerce hosting. We have made this guide for everyone looking for having an optimal experience.
Shopify is a known ecommerce platform, which allows you to make an online store easily. Most of the plans offered at Shopify consist of ecommerce site hosting along with unlimited bandwith without any additional cost. Shopify maintains nearly 99.99% as well as hosts its stores on the fast servers, which means your site and the content load faster. It uses the Content Delivery Network (CDN) to make sure people can access the online store very quickly, not matter where they are living.
Bluehost is a WordPress-friendly ecommerce host, which promises affordable and simple ways of growing the business. When you sign up, you have access to the domain names, backups of regular technology, and site analytics. it is flexible, simple, and ideal epically for beginners who are making their website for the first time. It also offers a SSL certificate that is free, hotlink protection, Spam Assassin protection and Secure Shell access (SSH), and for keeping the site safe.
The size of your success is measured by the strength of your desire; the size of your dream; and how you handle disappointment along the way.
-Robert Kiyosaki
If you are looking for the best e commerce web hosts for the WooCommerce integration, then SiteGround is the one. It comes with one-click installation solution, which allows you to run your store in minutes. You also get access to domains as well as subdomains, and templates as well as several customization options. It supports more than 2 million domains and is a reliable web hosting that is optimized for suiting the needs of your store. It will keep you and the customers safe.
Currently, SiteGround is supporting several domains and have reliable web hosting, which is optimized for suiting the needs that are present for building a store. It features a fully PCI compliant system to provide maximum security for you and the customer. You also have access to a free encryption certificate, 24/7 customer support and backups every day. The eCommerce capabilities of Site Ground are enhanced by Cloudflare CDN, Free shopping carts, and Out-of-the-box caching.
It is a great choice if you are on a budget, as Hostinger is affordable and has many options of features if you are finding the best web hosting for your small business. The server stack of Hostinger is custom built for delivering the fastest page loading speeds. The customers may also benefit from the Cloudflare CDN. Apart for this it is easy to use. Hostinger has an optimized ecommerce environment that makes sure the companies are able to maintain effective and fast product pages at an affordable price.
You have to be smart. The easy days are over.
-Robert Kiyosaki
A2 Hosting has a great performance. It is one of the most reliable and fastest choices for the store owners. The page loading speeds is nearly 20 times faster as compared to regular servers, with unmetered disk space as well as unlimited SSD storage. It also comes with a SSL certificate and offers best support.
The most successful people in life are the ones who ask questions. They're always learning. They're always growing. They're always pushing.
-Robert Kiyosaki
A crucial element for the success of eCommerce is good web hosting. The site has to be hosted on servers that will respond to the requests of your visitors quickly. The provider must also have a good track record in hacking, security protection, and malware. If you are finding the eCommerce hosting for launching a new online store or any reliable provider for accommodating the growing business, you can find the one that will cater to the business from all these amazing options of web hosting options.
If you want to be rich, you need to develop your vision. You must be standing on the edge of time gazing into the future.
-Robert Kiyosaki
5 Factors to consider when choosing your eCommerce hosting plan
10 factors to consider when choosing the best web hosting service
How to Host a Website (Simple Guide for Beginners) in 2021
It bears mentioning that picking a domain name that properly communicates the purpose and vision of your brand is a team effort. You need a partner to walk you through the more challenging aspects of this process.
The team at Red Media Craft is on-call round the clock to ensure you have the assistance you need to start this mission on the best note.