So, you've finally taken that step you've spent so long planning and you've registered your domain name!
Congratulations on taking such a bold step for yourself and your business!
Getting into the online space isn't an easy feat to accomplish, especially if tech isn't your forte. By registering your domain name, you open your brand to a completely new market with vast potentials for profit.
However, to make sure that you make the most of this golden opportunity, there are certain things you must put in place as soon as you register your domain. It's only through doing this you can secure the success of your brand online.
What are these things, and how exactly do you go about implementing them?
Keep reading to find out!
1. Get the Name of Your Business Signed in with the House of Companies
This is particularly reserved for small to medium-sized enterprises and it must be done to ensure that you don't unwittingly violate any laws. Consequently, if you won't be using the website or blog for business purposes, you can simply skip doing this.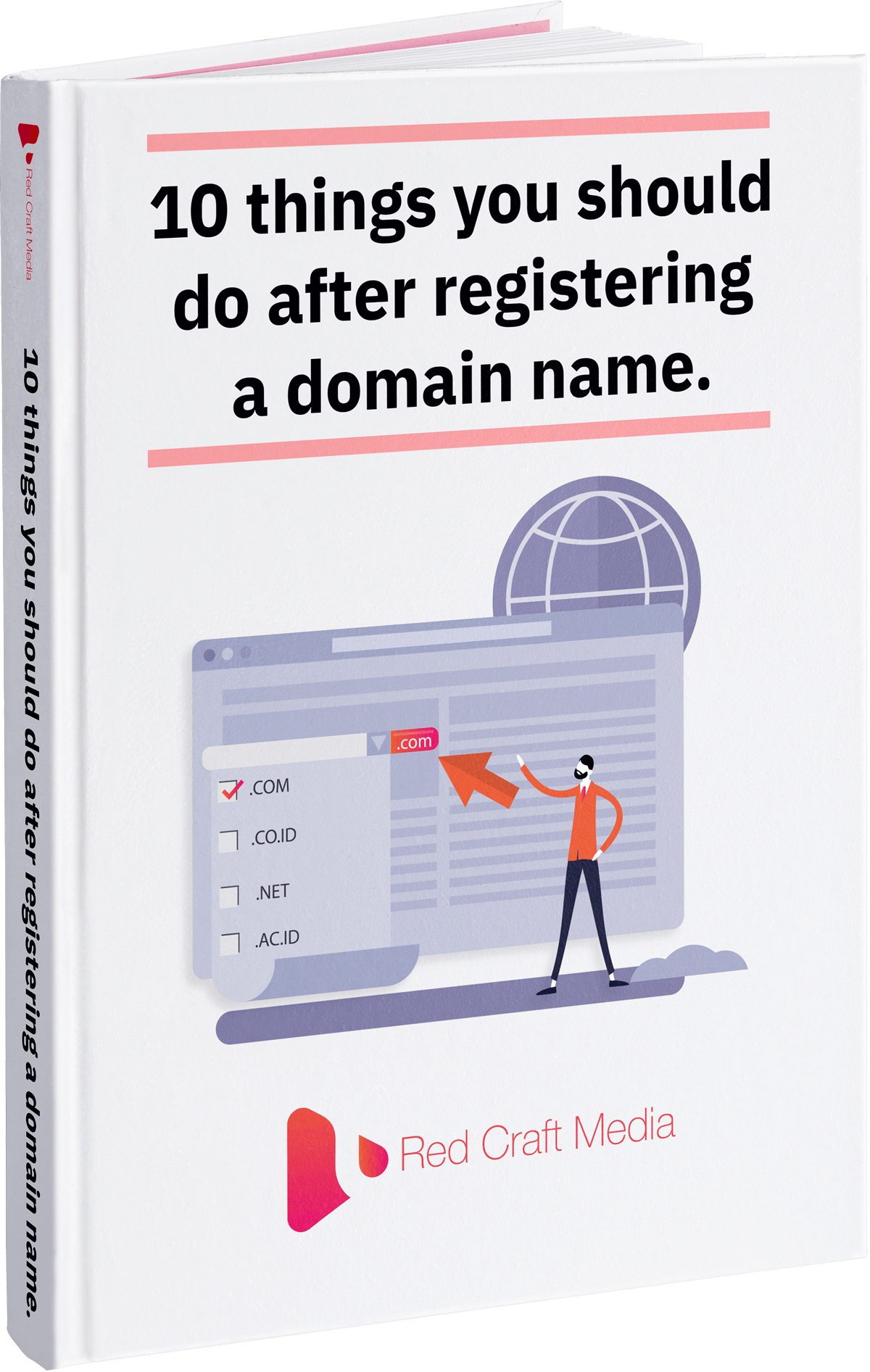 Registering your business name with the House of Companies plays a major role in boosting your brand awareness and conclusively establishing your legitimacy. It also has other perks like helping you reduce both your personal and tax liabilities.
2. Set up a Viable and Functional Email Address
For most business websites and blogs, emails remain one of the best points of contact through which your target audience can reach you.
Due to how the email communication channel is designed, it is especially effective when it comes to helping you get in touch with your customers and informing them of any deals or events your business is offering.
As such, it is always ideal to set up an email address as soon as you can. In the interests of keeping it professional, you might want to shy away from using Hotmail or Gmail addresses as they tend to come across poorly with most prospective customers.
The best thing to do here is simply getting a custom email as they are quite affordable and focus attention on your brand.
Not enough talk about the importance of brand in email. Customers don't sign up for email –
they sign up for your brand
– Bob Frady
3. Put Your Social Media Accounts in Order
As you've probably figured out by now, certain brands tend to receive more attention on certain social media platforms more than others. Naturally, this would lead you to concentrate your efforts on the more productive social media outlets.
However, it's good practice to sign up your brand on all the social media outlets available because you never know which way the tides will turn. Also, you don't want someone else to use your brand name on these platforms first. When signing up on multiple platforms, it's always good form to use the same handle all through so you're easy to find anywhere.
4. Begin Your Email Marketing Campaign Properly
Right of the bat, you should know that Gmail, Yahoo, and Hotmail email addresses aren't ideal for email marketing campaigns. The reason is simple; they are neither effective nor efficient for this purpose.
When you're offering bonuses, discounts or you have a new product or service you want to inform your customers about, you need a platform through which to contact as many people as possible in an orderly and measurable way. This is where resources like MailChimp and SendinBlue come in. Depending on how large an audience you want to reach, you could simply use the free versions of their services.
If you are not seeing the email channel as a money making machine, you have the wrong strategy
– Hans Smellinckx
Get closer than ever to your customers. So close that you tell them what they need well before they realize it themselves
– Steve Jobs
5. Work on Creating a Page Under Construction to Better Leverage Opportunities
If you've got a new project in the pipes and you want to give it as much publicity as you can, you could leverage a page under construction and use it as a sort of holding page until everything is ready and you're set to launch.
The benefits of doing this aren't to be overlooked as it builds awareness and if used rightly, can help you increase your mailing list and promote social network engagements as well.
6. SSL Integration into Your Domain Name is Very Important
Short for Secure Socket Layer, SSL is a resource you can't afford to go without. If you observe the contents of our web address bar right now, you'll notice two things. The first is a locked padlock icon and the second is that our web address doesn't start with the conventional HTTP, it starts with HTTPS. The reason for that is SSL and it means that all data communicated between your computer and our website is secure and encrypted.
By extension, a website with SSL protection can handle sensitive information like credit/debit card details without the worry of a security breach.
Another important thing SSL does for you is that it helps you rank on a search engine like Google, which can be a big plus for your brand. Other benefits of having this resource include the fact that it helps increase e-commerce conversion rates and build customer trust because when visitors log on to your website, they can easily verify that it's legit.
For me, privacy and security are really important. We think about it in terms of both: You can't have privacy without security
– Larry Page
7. Ensure You Have a Naked or Blank Version of Your Domain Set Up
Conventionally, you access a website by typing, the prefix www., for example, www.websitename.com. What constructing a blank version of your domain does for you is ensure that visitors can access your website even when they simply type, websitename.com. Basically, websitename.com is the naked version of your normal domain.
While this can be somewhat convoluted to execute at times, it is a simple and straightforward procedure with a domain registrar like Red Craft Media.
8. Use Quality Tools and Resources Verify and Improve Your Domain
If being easily found is a core objective of registering your domain, then employing Google Search Console is key to your endeavors. As one of the largest search engines in use today, your website is likely to be found quicker if it conforms to all the regulations of Google.
Using Google Search Console also quickly helps you identify issues with your websites like 404 pages, server errors, DNS errors, and so on so you can fix them. Keep in mind that it isn't mandatory you employ this resource but considering the level of influence it gives you over how Google perceives your domain; it's an advantage you can afford to pass up.
9. Don't Forget to Use Google Analytics Tool to Measure Your Metrics
Essentially, this is a tool that helps you track all the activity on your website and presents the data in readable and understandable metrics.
How many visitors does your website get?
Where do they go on your site?
What do they do?
Where does this traffic flow in from (Google Search, Instagram, or Facebook)?
This tool helps you stay on top of the details. With this information, you can better optimize your site for more desirable results.
10. Ensure that You Secure the Continued Renewal of Your Domain Ownership
If you've taken the time to act on tips 1 through 9 on this list, the last thing you probably want is for all the effort and results you've gotten so far to disappear after a year or two, but that's exactly what'll happen if you don't renew your domain registration in time!
Do what you can to ensure that your domain registration does not expire so your domain doesn't become available to the public for sale.
With over a decade of experience in registering and maintaining domains, you won't find a better partner than Red Media Craft to help you navigate this new phase of your business expansion.
Contact us today, so we can help you make the most of your domain in 2021!
How do I Buy a Domain Name?
What is Private Domain Registration?
9 Great Tips for Picking the Best Domain Name